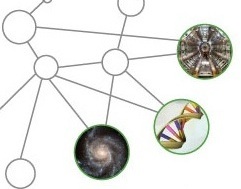 Lawrence Berkeley National Lab

Taghrid Samak joined the Lab as a Postdoctoral Researcher in 2010. Her PhD work was in developing novel algorithms for distributed network policy configuration. Her emphasis is on "data science" at the intersection of statistical algorithms and computing, in the context of important scientific problems. She has developed workflow failure prediction algorithms, fingerprinting HPC codes, and two projects with the LBNL Joint Genome Institute: predicting protein function and genome assembly errors. She received her PhD in Computer Science from DePaul University, Chicago.
Taghrid left LBNL for a position at Google, Inc. in 2014. She continues to be an Affiliate Researcher.